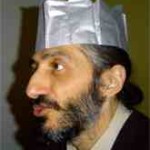 A birthday is a special reminder of the credits we deserve for every day we spend in this world.
Every day is fully entitled to this acknowledgment and every birthday is also ours.
Every day we have the opportunity to be born in this and other worlds, giving birth to something more about our true self and vision.
This is for me the priority of life, together with supporting others in doing the same.
Blessings to all our birthdays!
© Franco Santoro